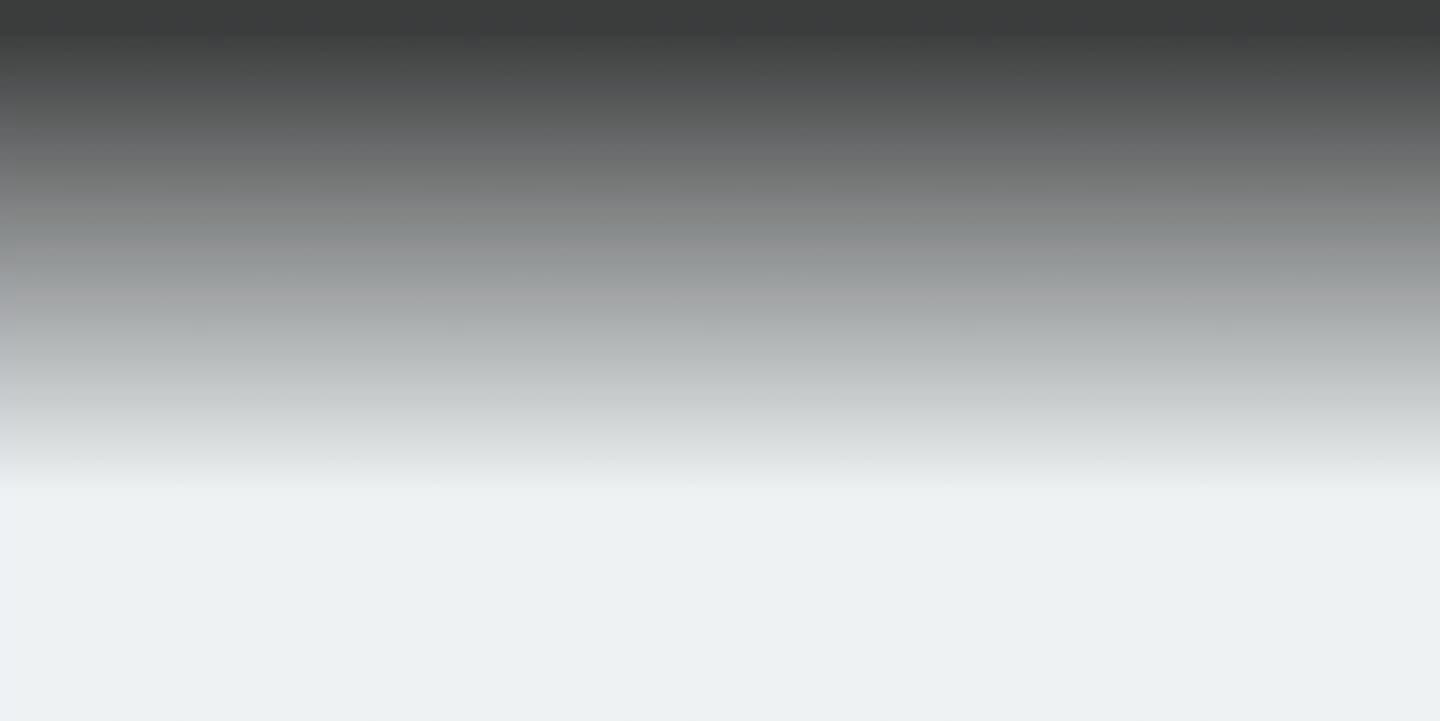 Select
Select ideas that make a difference
Innovation is about making choices. Assessing and selecting which ideas should move forward is hard work, but we've got you covered!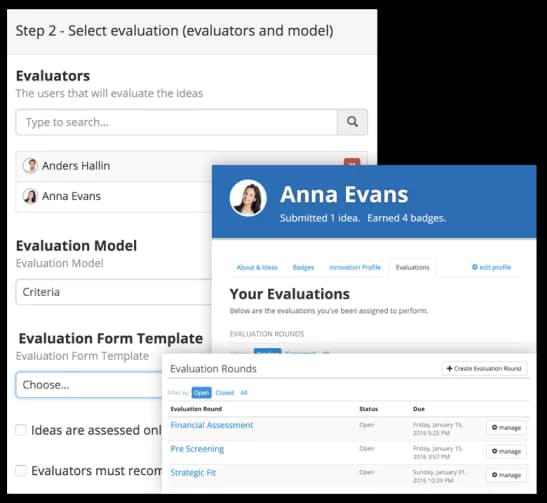 Assess
Find out the potential value of submitted ideas
Prioritize
Make an informed decision on what's more relevant now
Select
Communicate decision and move forward
Decide with confidence
Some ideas will work. Others won't. The problem is that you can't know for sure in advance. So how will you decide on which ideas to invest in?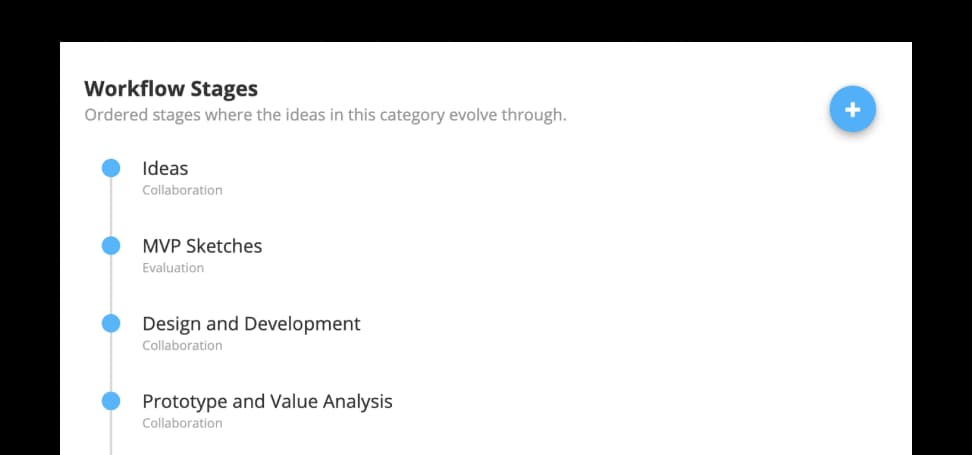 Create tailored idea assessment tasks
How to distinguish a good idea from a bad one? The bad news is that it depends. The best news is that we give you templates for the most common uses cases.
Use appropriate evaluation criteria for different types of ideas

Efficient and fair selection processes to avoid cluttered idea portfolios

Give employees confidence that their ideas are fairly reviewed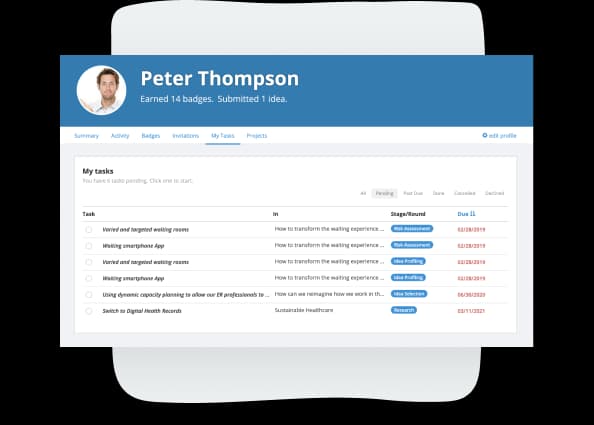 Design innovation workflows with clicks, not code
Different types of ideas require different innovation processes. Use the most appropriate approach depending on the innovation type, innovation potential and the uncertainty level of your ideas.
Use the appropriate process for each type of idea

Create custom workflows with multiple stages to develop your ideas

Create a transparent process with clear steps for chosen ideas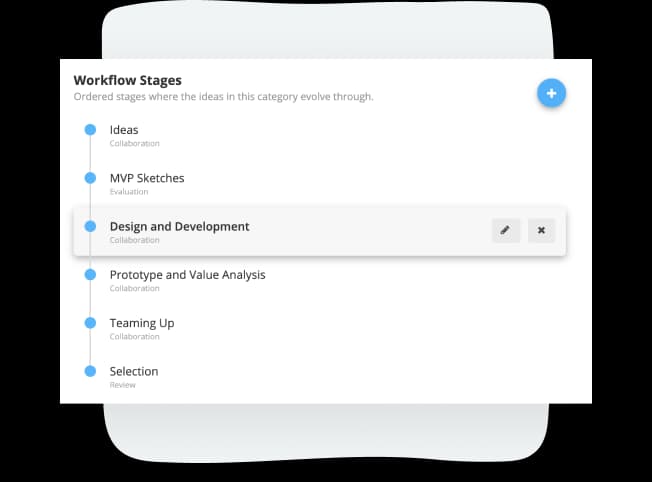 Compare viewpoints to make informed decisions
Your selection process should consider the potential value, gaps in knowledge, feasibility and risky assumptions. Not to poke holes in ideas but actually as a way to improve them.
Invite different people to assess ideas to avoid "tunnel-vision"

Promote informed debates to make sense of the different viewpoints

Use SME feedback to drive idea improvement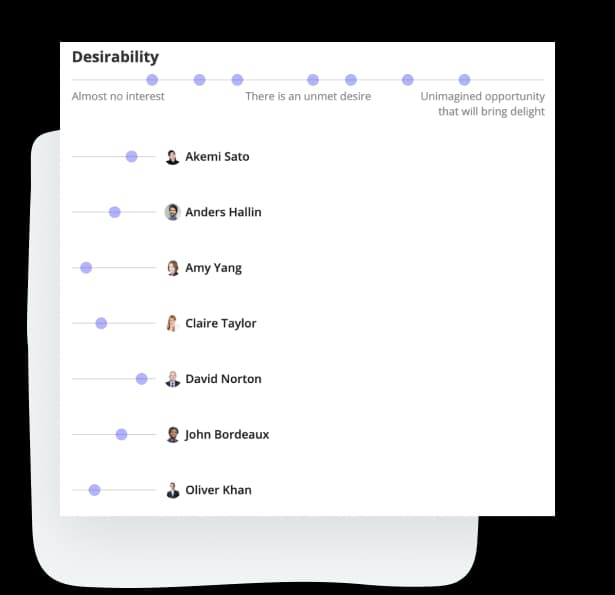 Select the winners and runner-up ideas
Even if you had 1000 promising ideas you probably wouldn't have the resources to address them all.
Prioritize the most promising opportunities to pursue

Clearly communicate decisions on which ideas have more potential

Leave ideas with potential on standby and revisit them regularly